Making an Offer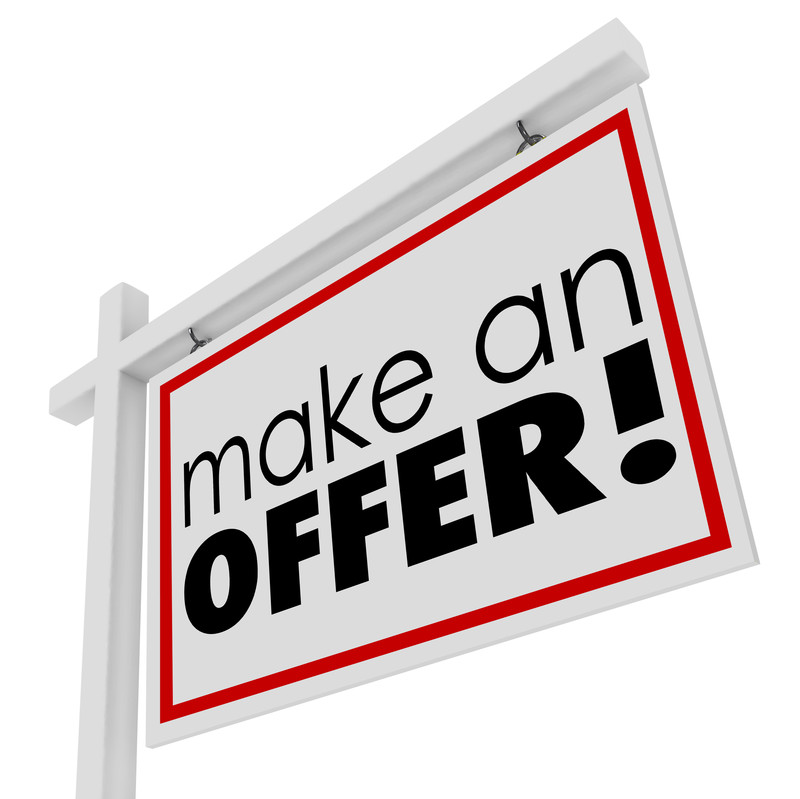 Before the offer to purchase is created, it is very important that you have been at least pre-qualified or better yet pre-approved by a lender.
This is one of the best negotiating tools a buyer can have. It shows the seller that you are financially able to purchase the home. After you have found the right home, it is time to prepare the offer.
Items that can be negotiated when you are making an offer:
1. Sales Price - Your Realtor will pull comparible homes in the neighborhood or school district to help you decide on the best offer price
2. Closing Cost - Sometimes you can negotiate for the Seller to pay some or all of your closing cost. For a list of what is included in your closing cost click on this link for more information : What Are Closing Cost
3. Closing Date - Determine with your Realtor how many days do you need to close. This date can be determined by the type of loan you are obtaining, personal situation, or what is most convenient for the Seller. In a multiple offer situation you can increase your odds of winning by making the closing date be convenient for the Seller.
4. Days of Due Diligence - How many days you have to get a Home Inspection and figure out if this is really the right home for you. Look into Crime, Schools, the neighborhood, and shopping.
5. Days of Financing and Appraisal Contigencies - How many days you have to get your loan fully approved and an appraisal to determine value
6. Special Stipulations - Perhaps you want the refridgerator to stay or blinds. Perhpas ask for a termite inspection and a home warranty. Anything in addition to the regular terms.
Knowing all you can about a prospective home, not only helps you decide if it's the home of your dreams, but what offer to make as well. Your real estate professional can help you get your key questions answered and give you advice on how to evaluate your findings.
Looking for your New Home - Complete the Form below and we can start helping you Plan for your New Home