What Are Closing Costs?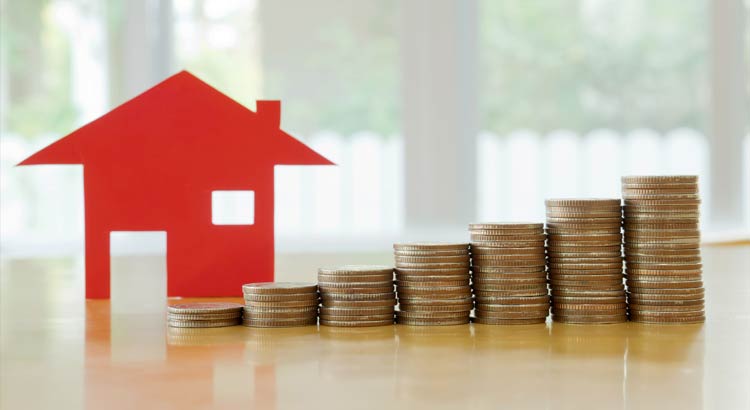 You've found your dream home, the seller has accepted your offer, your loan has been approved and you're eager to move into your new home. But before you get the key, there's one more step--the closing.
Also called the settlement, the closing is the process of passing ownership of property from seller to buyer. And it can be bewildering. As a buyer, you will sign what seems like endless piles of documents and will have to present a sizeable check for the down payment and various closing costs. It's the fees associated with the closing that many times remains a mystery to many buyers who may simply hand over thousands of dollars without really knowing what they are paying for.
As a responsible buyer, you should be familiar with these costs that are both mortgage-related and government imposed. Although many of the fees may vary by locality, here are some common fees:
Appraisal Fee: This fee pays for the appraisal of the property. You may already have paid this fee at the beginning of your loan application process.
Credit Report Fee: This fee covers the cost of the credit report requested by the lender. This too may already have been paid when you applied for your loan.
Loan Origination Fee: This fee covers the lender's loan-processing costs. The fee is typically one percent of the total mortgage.
Loan Discount: You will pay this one-time charge if you have chosen to pay points to lower your interest rate. Each point you purchase equals one percent of the total loan.
Title Insurance Fees: These fees generally include costs for the title search, title examination, title insurance, document preparation and other miscellaneous title fees.
PMI Premium: If you buy a home with a low down payment, a lender usually requires that you pay a fee for mortgage insurance. This fee protects the lender against loss due to foreclosure. Once a new owner has 20 percent equity in their home, however, he or she can normally apply to eliminate this insurance.
Prepaid Interest Fee: This fee covers the interest payment from the date you purchases the home to the date of your first mortgage payment. Generally, if you buy a home early in the month, the prepaid interest fee will be substantially higher than if you buy it towards the end of the month.
Escrow Accounts: In locations where escrow accounts are common, a mortgage lender will usually start an account that holds funds for future annual property taxes and home insurance. At least one year advance plus two months worth of homeowner's insurance premium will be collected. In addition, taxes equal approximately to two months in excess of the number of months that have elapsed in the year are paid at closing. (If six months have passed, eight months of taxes will be collected.)
Recording Fees and Transfer Taxes: This expense is charged by most states for recording the purchase documents and transferring ownership of the property.
Make sure you consult a real estate professional in your area to find out which fees--and how much--you will be expected to pay during the closing of you prospective home. Keep in mind that you can negotiate these costs with the seller during the offering stage. In some instances, the seller might even agree to pay all of the settlement costs.
Looking to Purchase a Home - Complete This Form and We Can Start Helping You Plan for Your New Home
Patricia is really good at what she does! She knows the area very well and she loves what she does. She helped me with the purchase of my new home. I'm moving to GA because of my job and I'm unfamiliar with the area. I'm excited about the location I settled on, the schools and the home. Patricia
was very personable and professional. She was definitely my advocate when came to buying my home. She knew exactly what I need to do and made my job much easier. I would highly recommend Patricia to anyone that's looking for a home in GA.
12/19/2018 - kngeorge Bought a Single Family home in 2018
Lorraine Danielson was a pleasure to work with keeping my wife and I fully informed as to all aspects of the purchase process. Any questions asked were responded to on a timely basis. Her professionalism was exceptional.
08/29/2018 - rpogachnik2 Home For Sale in Acworth, GA.
Lorraine Danielson - Love her! She is the best. Not only did she dedicate finding me the perfect place, she was with me through the whole process. Answered any questions or concerns that I had.
08/28/2018 - user03909480 Home For Sale in Woodstock, GA
I was looking for a home or a townhouse. I kept going back and forth between which one I wanted and Amanda Aultman was so patient with me. She helped me with the pros and cons on each and every home we looked at. She would also point out any areas of concern on each home, that I hadn't even noticed. I
would e-mail, text, call and she responded immediately pretty much any time day or night. She was also ALWAYS available to look at homes. I would let her know homes that I was interested in and within an hour she would have 5 homes lined up for me to see. Amanda makes you feel like you are her only client and cares as much as you do about finding the right home. She would come up with the best possible offer and explained every detail to where I could completely understand it. In this seller's market where homes were going within hours she kept me grounded and was reassuring that I would find the right one. There was a home that I really wanted that had went on the market and went under contract immediately. I was very happy when it came back on the market. We came up with the best offer possible, in addition, she helped write a letter as to how much that home meant. The only reason I didn't get it was because the other person put 40% down. It broke her heart to tell me and you could feel the empathy pouring out of her for me. It was like I almost had to encourage her this time that I was going to find the right home. When we finally did find the RIGHT home we were both so excited. She made the completion process very easy and ensured everything was taken care of that was on the inspection. She became excited when the HOA replaced windows that they really didn't have to. Long after the sale was completed she followed up on everything she had promised me. On closing day she gave me the most precious housewarming gifts that she put a lot of thought into. I actually have tears in my eyes writing this because it's so refreshing to know there are such good people in the world. She became a friend and I miss seeing or hearing from her everyday. She definitely goes the extra mile and this couldn't be any more of a perfect profession for her. You can not go wrong with her on your side!
08/21/2018 - mjbeau Home For Sale in Acworth, GA.
Amanda Aultman was delightful to work with! She was always responsive and ready to answer any questions I have. She was honest and thorough! She sold my husband and me our first home and we love it so much! I would recommend her to anyone looking to purchase a new home!
08/02/2018 - maultman1124 Home For Sale in Acworth, GA 30101.
Stefan Swanson was an excellent agent to work with. Eager, and available. If he didn't have the answer to a question he found it quickly and provided correct information. From start to finish a full effort everyday and time we met.
06/14/2018 - Sarah Lane Bought a Single Family home in 2018 in Calhoun, GA.
Patricia Starkey was a resilient force in helping me find my home. After a few weeks of scavenging through a hot market we found the ideal home for me and I couldn't be happier with the experience!
03/29/2018 - user9371501 Home For Sale in Kennesaw, GA.
We were very unfamiliar with the area since we had just moved here from Kansas City. Lorraine Danielson was extremely attentive to our needs and listened. Her service is impeccable, but mostly she is very easy to talk to. We know, that even now 7 months later, we can call her and she will help us.
02/28/2018 - laurandon7 Home For Sale in Woodstock, GA.
Working with Kelly West was wonderful! She was quick to honor any requests we made! She made any request for paper work with a full explanation of what was needed (She made our part super easy). We love our home and will definitely recommend Kelly to all our friends and family! Buying a house can be a
stressful experience. We were so happy to have Kelly guide us every step of the way and made the buying process a fun instead of a stressful experience!!
02/27/2018 - gs brown Bought a home in 2016.
Lorraine Danielson worked with me for over two years in finding the ideal home for my needs. She is very professional and the nicest person you will ever deal with. I will highly recommend her to everyone I know needing the top of the line real estate professional. Not only does she work with you
until you buy or sell your home, she follows up after to see how things are going and keeps in touch as a friend. I couldn't be any more happier with her and her services!!
02/27/2018 - user5166294 Home For Sale In Dallas, GA.
Stacy Bradshaw was by far, the most knowledgeable, kind, patient agent that we have ever had the pleasure to work with. She always had our best interest in mind and we couldn't have been more pleased. I would recommend her as the number one agent in this area. God bless Stacy!
07/29/2017 - user5286889 Bought a home in 2017.
Stacy Bradshaw is the best realtor to have on your side. Her professionalism and friendly demeanor make her stand out among her peers. She was available every time I wanted to see a home even at the last minute. She really listened to what I was looking for, understood my needs and was there with me
every step of the way through my new home purchase. With her overall knowledge of the real estate industry to buying, selling and the financing she is definitely the person you want representing you. I can't say enough about having the right person with you during one of the biggest purchases of your life and Stacy is that person. So, make sure to call her next time you need a real estate agent and you will not be disappointed.
05/19/2017 - stacie riddle Home For Sale in Marietta, GA
Being a new homeowner, I have never worked with a realtor before. Christina Darby was SO helpful and informative throughout the entire process. She was always honest in her advice and worked tirelessly to find a home for me that I would love. She's the BEST!
07/05/2018 - brittanyelkins24 Home For Sale in Marietta, GA.
Christina Darby was super duper incredible. Very knowledgeable and patient. Christina responded to all of request & questions in a timely manner. Her negotiation skills way beyond wonder!! If we had too, We'd work with her all over again..
5/13/2018 - ashleighd70 Bought a Single Family home in 2018 in Snellville, GA
Christina Darby was the best! She was always on top of everything and was very fast to communicate anything with us. She was very knowledgable and helped us tremendously in our journey to being first time home owners.
04/24/2018 - user5961991 Home For Sale in Powder Springs, GA
I can't say enough about the exceptional customer experience we recently had with Christina Darby as our real estate agent in the purchase of our new house and with her assistance with the sell of our previous house. Christina has the experience, the knowledge, and that all important attention to
detail. She was very responsive to our needs, kept us informed, and went above and beyond on several occasions to help with scheduling. Extremely happy!
04/09/2018 - glangle99 Home For Sale in Dallas, GA.
We absolutely loved partnering with Christina Darby on this house purchase! She really took the time to listen to what we were looking for and only showed us ones that she felt best fit our needs. Within days we were solid on a home and from there...she made the process seamless! I am so thankful for her
flexibility and willingness to work with us and our crazy schedule. I would recommend Christina to ANYONE looking to buy or sell a home...she is amazing!
06/06/2017 - srmcquagge Home For Sale in Marietta, GA.
The entire process from the very beginning was very easy and professional. Kevin May made what could be a unpleasant experience into a very positive one. He helped us in every aspect of getting our house listed and sold quickly. We were informed and taken care of above and beyond. Me and my wife will
never use anyone else and will refer anyone we know to Kevin May
11/26/2017 - zuser20170414150151672 Home For Sale in Cumming, GA.
Extremely knowledgeable and professional. Very highly recommend. Kevin May went above and beyond all our expectations to make sure we had a great sale experience.
11/06/2017 - scoobic 26 Homes For Sale in Cumming, GA 30028.
Kevin May is responsive, knowledgeable about the market, and savvy during negotiations. You can't ask for more in a real estate agent! I highly recommend!
1/06/2017 - Min Lee - Homes For Sale in Smyrna, GA 30082
Kevin May was very helpful to us when we moved up to Atlanta. He was knowledgeable about the area where we wanted to live and he went above and beyond to help us meet our needs. I highly recommend Kevin. He worked really hard for us! He was fantastic! We will definitely contact Kevin when we decide
to purchase a home!
12/11/2016 - t4348lk Homes For Sale in Marietta, GA 30064
Michelle Burge helped me find my perfect home! Not only did she make the picking process easy, but she also made the buying process easy. I will never go to any one else to purchase my future properties. She is truly the best and goes above and beyond for her clients!
02/23/2018 - kait valenzuela Home For Sale in Dallas, GA
I "found" Michelle Burge totally by luck over a year and a half ago. I knew after my Husband passed away I would eventually have to sell our home of 31 years. I was totally lost and somewhat scared to even start the process. For some reason Michelle's phone call (after looking on line) was the only
one I answered. Now fast forward to 1+ years later... she has not only been so patient with this process which has included finding a new perfect house for myself and my Mother, waiting for an estate sell at my house and it's finally on the market. She is holding the first open house this weekend! She is not only an AMAZING Realtor but has now become my Friend and Realtor for LIFE!!!!!! Try her, I promise you won't be disappointed with her Attention, Skills, Knowledge and most of all her Compassion.
02/23/2018 - user5487058 Home For Sale in Roswell, GA.
uying a home is a challenge, but working with Michelle has been simply amazing. She exceeded our expectations in every way. Michelle is a very sincere and honest person and has been exceptionally professional throughout the entire process. Her knowledge, experience and determination were really
the keys to our success. When we met Michelle for the first time she was very friendly and professional. We immediately took a liking to her and knew she was the one we needed in our corner! We were in a time crunch, as we had several snags with the sale of our current home. This affected the timeline of the purchase of the new home across town. We also wanted to get into our new home before school started and the race against the calendar began. Michelle was always there to reassure us that everything would be okay and always rolled with our ups and downs…and there were many! We probably looked at 30+ properties during the whole process and she was always extremely flexible with our schedules and routinely met us whenever we needed to, without hesitation. She was always prepared with printouts of each property, along with comps in the area and gave us realistic expectations of each house. She was always well prepared and ready to answer any questions thrown at her, which we always had many! When we finally settled on a house, Michelle took the time to show up for all of the inspection appointments and made sure all repairs were completed thoroughly and on time. Nothing got past her. (Her negotiating skills are amazing!) She was very diligent with every detail of every aspect of the sale. She went above and beyond what any other realtor would have done for us. We would wholeheartedly recommend Michelle to help anyone find a home and are so happy to also call her a friend.
08/17/2017 - user1436156 Home For Sale in Woodstock, GA
The best decision I made in my home buying process was when I hired Michelle! If you're looking for a knowledgeable, hardworking, driven relator who has strong negotiating skills and is willing to put in the work to make sure you receive the best deal available.....look no farther!!!! I was
thoroughly impressed with the level of dedication, professionalism, and expertise that Michelle Burge exuded. My process was extremely difficult but she never gave up! She doesn't tell you what you want to hear. She does the research to make sure that you have all the information necessary to make a sound decision. She was always available for my questions and concerns. She is definitely a 24 hour realtor!!! I look forward to closing more deals with her. She is my "home team" and I know that there is no one better than her!!!! I highly recommend her and her team!!!! Thank you so much Michelle for making my home buying process a wonderful experience!!!
06/22/2017 - eyeambeauty Home for Sale in Mableton, GA.
Amanda made buying a house SO stress free. Every time I felt over whelmed or anxious she was quick to explain anything that was worrying me, and she never once made me feel pushed to make any decisions. She is a true Gem in the business of home buying because she puts her heart into finding you the
RIGHT home, and selling yours
11/30/2018 - WillKaleyBeck Home For Sale in Douglasville, GA.
Amanda is definitely the BEST realtor around. From start to finish she was there to make selling our home and buying our new home a breeze. She explained everything step by step. There is no doubt that we would recommend Amanda to anyone that is in need of a realtor.
11/16/2018 - pristinecleanofga Home For Sale in Dallas, GA.
Robin DiMaria is a very attentive and caring realtor. She went above and beyond to find and negotiate to help us get the perfect home for our family. She is responsive and we were very impressed with her knowledge and helpful recommendations through our selling and buying of three homes. Her being an
animal lover was another huge plus for us! You will be in the best hands with Robin as she works to make your dreams a reality!
02/26/2018 - HollyNelson08 Bought and sold a Single Family home in 2017 in Austell, GA.
Stacy Bradshaw was absolutely the best to work with. We both purchased and sold a home that closed within days of each other and Stacy managed the whole process. Working weekends, evenings, whatever it took to keep things moving along smoothly. Consider Stacy Bradshaw the next time you need a
Realtor!
04/11/2017 - Kev Miz Home For Sale in Marietta, GA
Jaye was awesome. She worked hard for us to make sure everything turned out as promised. She was very informed and kept us update constantly. By the end she was family to us and we look forward to staying touch!! I highly recommend her and will recommend her to anyone I know going through the house
buying or selling.
Shonyo Family - Homes For Sale in Dallas GA
Jaye is amazing!! We are first time home buyers and had no clue what we were doing. Even before we met Jaye, we knew she cared about helping us find a home. She literally works around the clock to find us a place that we would love. She gave us great, honest feedback and wouldn't let us settle on just
any house. There should be more Jayes in the world :)
Katiek Family - Homes For Sale in Dallas, GA
Jaye Lutz was very patient and detail-oriented, great with timely communication and walking me through every step of the way. Jaye even went above and beyond several times trying to get information from Zillow when they were often non-communicative and didn't seem to be organized with the sale. We are still
waiting for some information from Zillow and their associates even more than a week after closing. Jaye has definitely gone the extra mile when it came to assisting me in finding a home and purchasing my new home, even past closing. I will always be grateful to Jaye for all the added effort she put in on this home purchase for me
Tatum Family - Homes for Sale in Marietta, GA
We met Jaye Lutz in March when we learned my husband was being moved with his job. She was very knowledgeable of the area and really listened to what we wanted in a home. We found the perfect home quickly and she made the entire process so easy! We highly recommend her to anyone needing a great realtor
! She is also just a really wonderful person and I am happy to call her a friend now too!
West Family - Homes for Sale in Dallas, GA
Patricia Starkey was by far the best realtor I've ever worked with. She was personable, attentive, and professional. Patricia knew our budget and what we were looking for. She updated us with listings that matched our needs and were within our budget. I'm glad she helped us find our dream home. I will recommend
Patricia to anyone who is looking to buy a new home. Thank you, Patricia!
Downey Family - Homes for Sale in Dallas, GA
I cannot express enough gratitude towards Lorraine and her amazing team. That is why there was no other option when it came to selling my home. She was the only choice!!. I have worked with her in the past and will again in the future. She knew this was going to be a very emotional sell for me but
she always comforted me with her encouragement and faithfulness. The matterport was fantastic and gave others a feel for my home. I will see you and your team in the spring sometime
Bill Force - Homes for Sale in Hiram, GA
Jaye is amazing!! We are first time home buyers and had no clue what we were doing. Even before we met Jaye, we knew she cared about helping us find a home. She literally work around the clock to find us a place that we would love. She gave us great, honest feedback and wouldn't let us settle on
just any house. There should be more Jayes in the world :)
Homes for Sale in Dallas, GA
Jaye is amazing! We were moving from NJ to Georgia and with a quick sale of our home in NJ we were in a crunch. Jaye went above and beyond in every aspect. I could not have even dreamed of being so lucky to find such a wonderful realtor. Not only did she help us find our home she became a
family friend. Would highly recommend
Homes for Sale in Dallas, GA
This is our first home and Amanda made it a smooth home-buying experience. She gave us plenty of home-buying material to read and was very attentive when we laid out our budget and preferences. Amanda was extremely responsive and clearly communicated at every stage of the process. Throughout, we
felt very comfortable with Amanda and we were very grateful to have her help us through this milestone of ours. We 100% recommend Amanda to anyone moving into the area
Homes for Sale in Marietta, GA
We used Patricia from a referral from good friends. Wow, this girl rocks from start to finish. She communicated every single detail of the process we knew nothing about. We could reach her easily and she really worked it when it came to getting what we thought was fair for our home. We had a great
experience considering all things
Homes for Sale in Marietta, GA
Lorraine and her team are amazing! Attention to detail, going the extra mile, consistent communication, and incredibly helpful and available. I recommend Lorraine for anyone needing a very strong real estate agent!!!
Joachim - Homes for Sale in Dallas, GA
Lorraine and her team were the best agents we could have ever chosen. The sale of our current home and purchase of our new home were seamless. Lorraine was responsive, proactive, and so knowledgeable in every aspect of our transaction. We are so grateful to have found her!
Colleen Roche - Homes for Sale in Powder Springs GA