Dallas, GA Real Estate Trends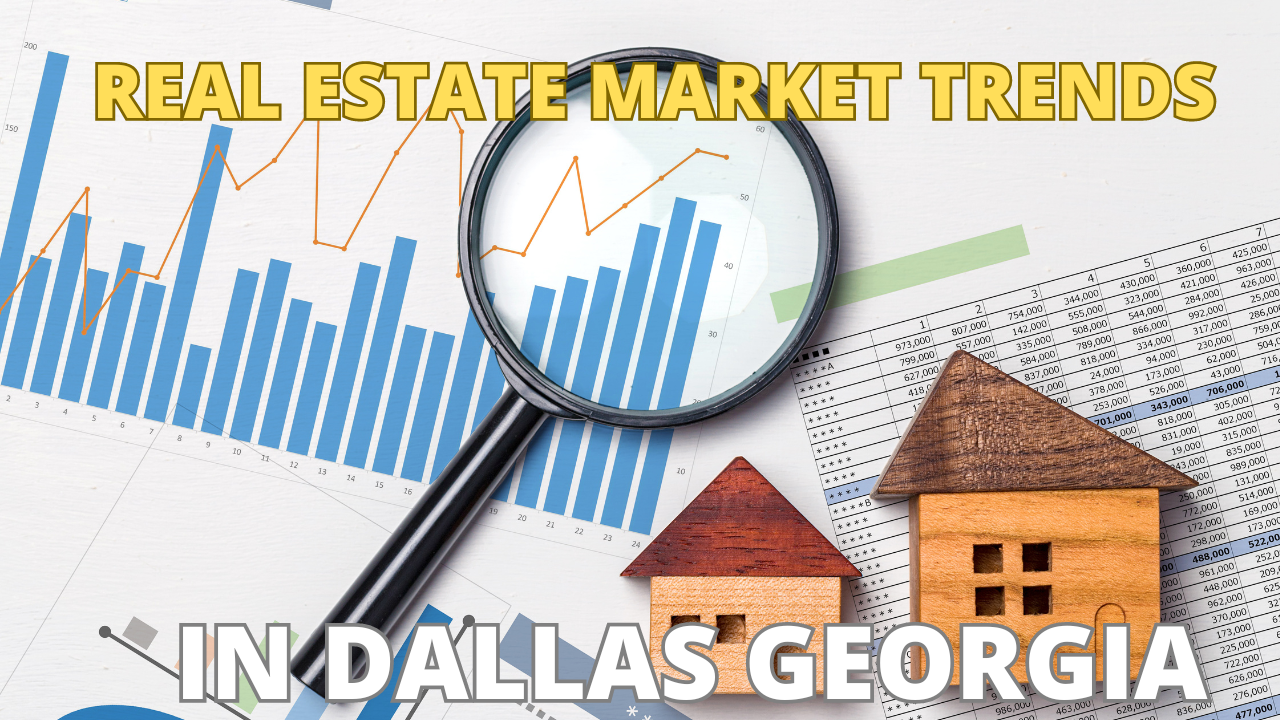 Are you interested in the Dallas, GA Real Estate Market? Dallas, GA is witnessing a robust real estate market characterized by rising home values and strong demand for housing.
The trend towards suburban living, accelerated by the COVID-19 pandemic, has led many to seek homes with more space and community amenities in Dallas.
Dallas, GA Real Estate Trends:Predictable Yet Dynamic
Dallas has become a hotspot for buyers seeking larger homes with outdoor spaces, driven by its variety of neighborhoods and reputable schools. It's an especially attractive location for families.
The real estate market in Dallas is competitive, with properties often receiving multiple offers and selling rapidly. It's a growing community that combines the allure of a small town with the conveniences of a larger city.
The Heart of Paulding County: Dallas, Georgia
Located just over 30 miles northwest of Atlanta, Dallas offers small-town charm with excellent quality of life. It has seen substantial real estate development recently, making it an appealing destination for homebuyers who value both affordability and convenience.
Home Values in Dallas, GA
The Dallas housing market is strong, with median home prices around $379,900 as of October 2023, reflecting a steady increase from the previous year.
Despite higher than average national values, homes in Dallas are relatively affordable compared to other Atlanta metro areas.
This affordability, coupled with Dallas's quality of life, makes it a prime location for those seeking suburban comfort.
Condos and Townhomes in Dallas, GA
For those interested in more affordable and low-maintenance living, Dallas offers a variety of condos and townhomes. These properties are ideal for first-time buyers, young professionals, or retirees.
Prices range from affordable one-bedroom condos to more spacious townhomes, offering access to community amenities like pools and fitness centers.
Dallas, GA Neighborhoods
Dallas boasts diverse neighborhoods, each with its charm. From the lively community events in Downtown Dallas to the family-friendly atmosphere in master-planned communities like Seven Hills, there's a neighborhood for every lifestyle.
Other popular areas include Cedarcrest and Crossroads, known for their proximity to parks, schools, and recreational opportunities.
Real Estate Market Trends in Dallas, GA
The real estate market in Dallas is on an upward trajectory. The demand for townhomes and condos is rising, catering to those seeking affordable, low-maintenance housing.
Additionally, homes with outdoor spaces are increasingly popular, aligning with Dallas's natural beauty and outdoor recreation opportunities. Dallas, GA, is a vibrant city with a strong housing market, offering a variety of real estate options to suit diverse needs and budgets.
The city's neighborhoods provide a sense of community and a range of amenities, making it an attractive choice for homebuyers from various walks of life. Working with a real estate agent experienced in the Dallas market is crucial for navigating this dynamic environment.
With its strong economy, affordable housing options, and high quality of life, Dallas, GA, is positioned for continued growth and prosperity in the real estate sector.