How to get home financing in Dallas, GA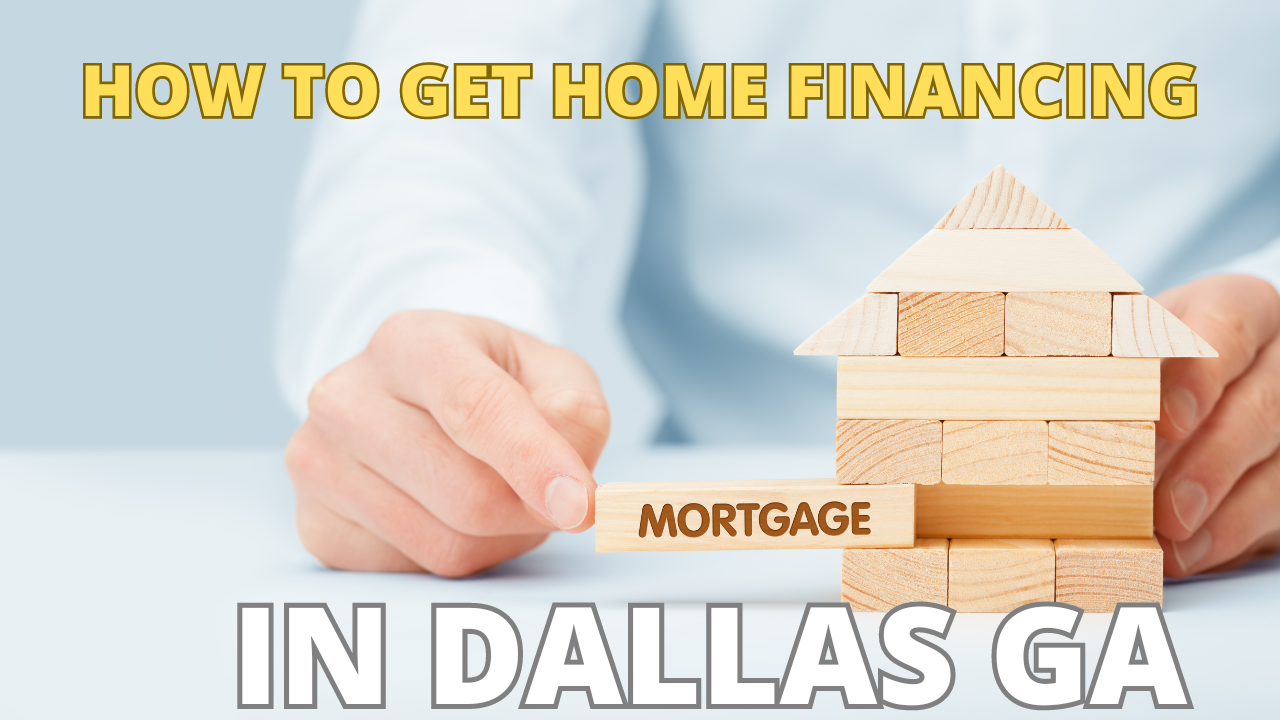 Embarking on the journey of home purchasing or mortgage securing in Dallas, Georgia? You're at the right place. Whether a first-time buyer or considering refinancing, navigating the home financing world can be complex, but we're here to simplify it for you.
Dallas, Georgia, offers a diverse array of mortgage lenders and financial institutions to aid you in your home financing journey. From trusted local banks to credit unions and mortgage brokers, the choices are abundant.
Each option brings its unique mortgage products, interest rates, and terms, making it vital to research and find what best suits your requirements.
Our team is committed to offering valuable insights, tips, and information to streamline your home financing process. We aim to help you find the right mortgage that matches your budget, preferences, and financial goals.
Our guidance covers understanding credit scores, budgeting, navigating the application process, and successfully closing on your new home.
Dallas, Georgia, is a community-rich and picturesque locale, ideal for those looking to settle, invest, or relocate. Ensuring the right home financing is a crucial step towards realizing your property dreams in this beautiful area.
Join us in this exciting journey of home financing in Dallas, GA. Stay tuned for informative articles, expert advice, and practical tips to aid you in making well-informed decisions throughout your home financing process.
We're here to support and guide you, guaranteeing a positive and fulfilling experience.
Let's embark on this path together to achieve your homeownership aspirations in Dallas, GA!
Steps to Home Financing in Dallas, GA:
Check Your Credit Score: Ensure you review your credit score, as a good score can significantly improve your chances of securing favorable loan terms.

Determine Your Budget: Analyze your financial situation to decide how much you can afford for a home. Consider your income, expenses, and the down payment.

Research Lenders: Investigate various mortgage lenders in Dallas, GA. Look for reputable ones with competitive rates and favorable terms. Local banks, credit unions, and mortgage brokers are good starting points.

Get Pre-Approved: This involves submitting a mortgage application for review by a lender. Pre-approval gives you an estimate of your borrowing capacity, enhancing your position when making offers.

Gather Documentation: Prepare the required documents for your mortgage application, including income proof, bank statements, employment verification, and ID.

Choose a Mortgage Type: Familiarize yourself with different mortgage options, like conventional loans, FHA loans, VA loans, and USDA loans, and select the one that aligns with your needs.

Submit Your Application: Fill out the mortgage application with your chosen lender and provide all necessary documents promptly.

Wait for Approval and Closing: The lender will assess your application, appraise the property, and conduct underwriting. Upon approval, you'll move to the closing phase, signing legal documents and transferring funds to complete the purchase.
Note that specific requirements and processes may vary by lender and individual circumstances. Working with a knowledgeable mortgage professional can ease your home financing journey in Dallas, GA.
Not Sure Where to Start? Let's Chat