PAULDING COUNTY GA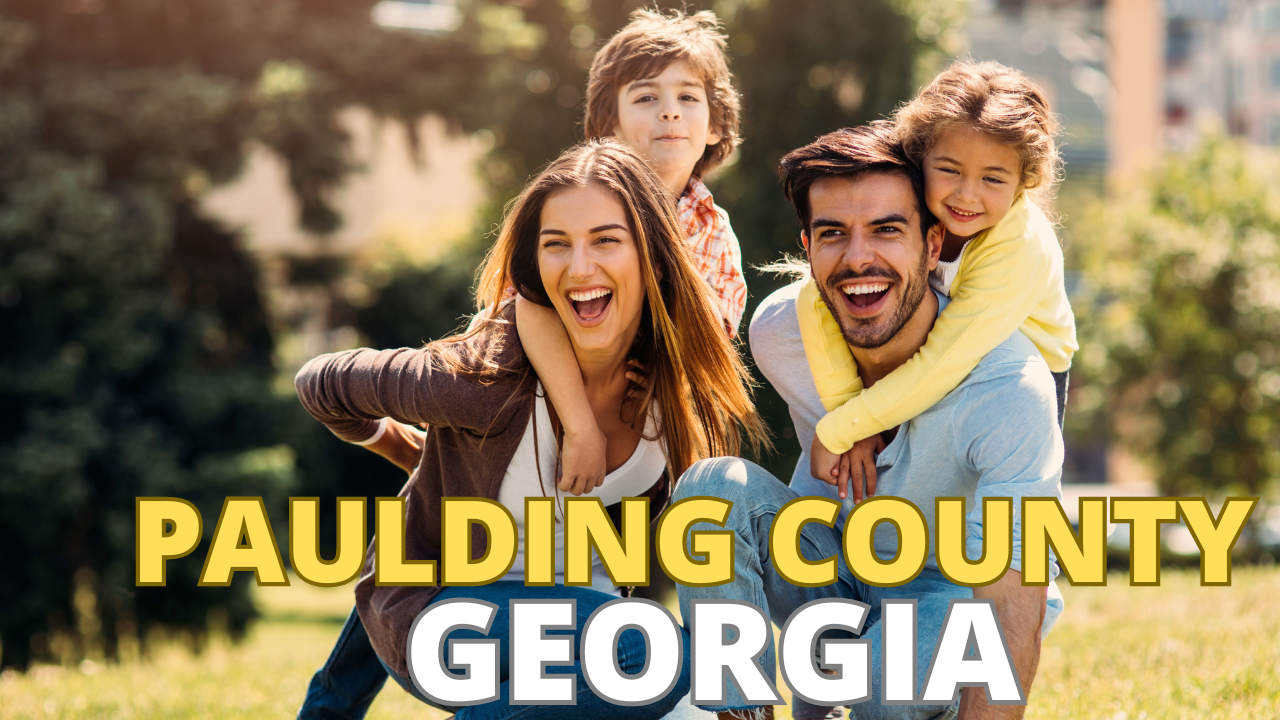 Welcome to Paulding County, Georgia! As a team of the best real estate agents in Paulding County GA , we are here to lead you through the various cities within the county. Let's delve into the distinctive features of each city, making it enjoyable and easy to understand!
Where Small-Town Charm Prevails
Dallas is a vibrant city known for its amiable atmosphere and contemporary amenities. dALLAS is the county seat of Paulding County, offering a mix of history, downtown charm, and natural beauty. Here's what makes Dallas special:
Places to Live:
Dallas offers a range of housing options, from cozy homes, homes with land, and 55+ Active Adult Communities. You'll discover family-friendly neighborhoods with excellent schools and convenient facilities.
Outdoor Fun:
Explore the great outdoors at Dallas's local parks and trails. These areas are perfect for activities such as hiking, biking, and enjoying nature.
Downtown Excitement:
Dallas's downtown area is lively with unique shops, delicious restaurants, and entertaining venues. Don't miss the local cultural attractions for live theater and art exhibitions. The Dallas Downtown area has many events such as Food Truck Friday, Girls Nite Out, Farmers Market, and Pop Up Events.
Small-Town Serenity and Community Spirit
Acworth is a charming city known for its peaceful surroundings and strong community ties. Here's what makes Acworth special:
Close-Knit Atmosphere: Acworth embraces a friendly small-town feel, where residents form close bonds. The city hosts various events and festivals throughout the year, promoting community spirit.
Nature's Playground: Enjoy the beauty of nature at Acworth's local parks and surrounding countryside. Take a hike or explore the scenic trails in the area.
Local Delights: Acworth has a few local shops, restaurants, and cafes that reflect the town's unique character. Discover hidden gems and support local businesses.
History, Downtown Charm, and Nature
Here's what you should know:
Historic Downtown: Hiram's downtown area boasts restored buildings, quaint boutiques, and local eateries. Visit the Hiram Farmers Market for fresh produce and handmade goods.
Shopping: Shopping along Charles Hardy Parkway in Hiram, GA, offers a diverse experience with a mix of retail stores, boutiques, and shopping centers providing options for various needs. There are also numerous restaurants along with a movie theater, bowling, and laser tag.
Enjoy the Outdoors: The scenic landscape around Hiram offers opportunities for outdoor activities such as fishing and hiking.
Outdoor Activities in Abundance
Powder Springs is a small city known for its several recreational spaces and natural beauty. Here's what you'll find in Powder Springs:
Outdoor Adventures: Powder Springs is surrounded by opportunities for outdoor activities and has several parks with hiking, children playgrounds, and water features such as Powder Springs Park, Wildhorse Creek Park, Tramore Park, Thompson Park, Thurman Springs Park, and Powder Springs Linear Park.
Historic Landmarks: The area has a few historic landmarks, including the Seven Springs Museum. This museum showcases the history of Powder Springs and the surrounding area, preserving and celebrating its heritage.
Convient Commute and Growing Community
Douglasville is a growing city that balances residential neighborhoods with commercial development. Here's what sets Douglasville apart:
Affordable Cost of Living: Douglasville, GA, beckons with its affordable cost of living, making it an attractive destination for those seeking financial stability. With reasonable housing and everyday expenses, the city allows residents to enjoy a comfortable lifestyle without breaking the bank.
Scenic Surroundings and Outdoor Recreation: Embraced by scenic landscapes and surrounded by nature, Douglasville offers a haven for outdoor enthusiasts. Trails, parks, and recreational areas like Sweetwater Creek State Park provide opportunities for hiking and biking, inviting residents to explore and unwind in the midst of natural beauty.
Explore the Richness of Paulding County, Georgia, is a vibrant place with unique cities to suit different preferences. Whether you're drawn to Dallas's historical charm and growing community, Hiram's shopping, Acworth's small-town serenity, Powder Springs' outdoor activities, or Douglasville's proximity to Atlanta, there's something for everyone in Paulding County.
Let's work together to find your perfect home in this remarkable county. Get ready for a new chapter filled with excitement and opportunities!