Retiring in Dallas, Georgia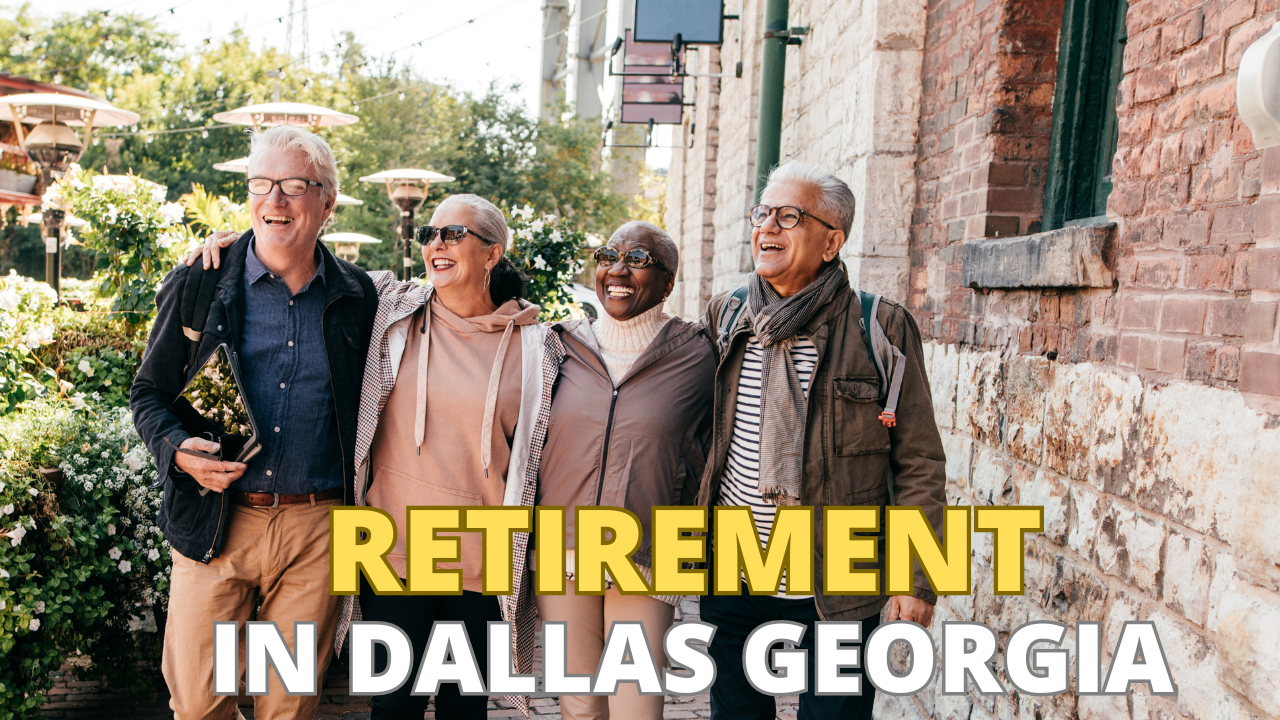 As you approach retirement and contemplate a serene yet engaging place to call home, Dallas, Georgia emerges as an ideal choice. Nestled in Paulding County, Dallas is a quaint yet vibrant city, offering an array of amenities and attractions perfect for retirees.
Reasons Why Dallas, GA is an Exceptional Retirement Destination:
Affordable Cost of Living:
A key advantage of Dallas is its cost-effective living. Housing prices are notably affordable, and the overall cost of living is lower compared to many retirement hotspots. This affordability allows retirees to maximize their retirement funds and enjoy a high standard of living without financial strain.
Access to Quality Healthcare:
Prioritizing health in retirement is crucial, and Dallas excels with its excellent healthcare facilities. The city is home to reputable medical centers offering diverse medical services, ensuring retirees have comprehensive healthcare access to stay well and active.
Favorable Climate:
Dallas boasts a mild climate with four distinct yet pleasant seasons. Warm summers and moderately cool winters allow retirees to relish in outdoor activities and sustain an active lifestyle all year round.
Abundant Recreation Opportunities:
For retirees who cherish an active lifestyle, Dallas offers numerous recreational options. The city is adorned with parks and trails ideal for hiking, biking, and leisurely strolls. Golf enthusiasts will find multiple courses, and the nearby lakes provide ample opportunities for fishing, boating, and water activities.
Community Spirit and Social Engagement:
Dallas is known for its warm community and friendly atmosphere. The city regularly hosts events, festivals, and farmers markets, fostering a sense of belonging and community engagement. Retirees can participate in local clubs, volunteer opportunities, or simply enjoy the company of neighbors and new friends.
Dallas, Georgia stands out as a superb retirement choice. With its economical living, accessible healthcare, pleasant climate, diverse recreational activities, and a strong sense of community, Dallas has all the essentials for a fulfilling and joyous retirement life.

Top 55+ Retirement Communities in Dallas, GA
Dallas, Georgia offers several attractive 55+ communities for those seeking an active adult lifestyle. Here are some of the top neighborhoods:
Laurel Farms: A community offering a tranquil living experience with a focus on low-maintenance homes.

Heritage Pointe at The Georgian: This community features beautiful homes with access to golf courses and other amenities.

Poplar Place: Known for its Patio Home Collection, Poplar Place provides a low-maintenance lifestyle in a vibrant 55+ community.

Seven Hills : Offers a blend of comfort and convenience for active adults.

Wimberly: A community that focuses on providing a relaxing and engaging environment for its residents.

Stratford at NatureWalk: This neighborhood is designed for those who enjoy nature and outdoor activities.

Glenhaven at Ridgewalk: A community offering a peaceful living experience with modern amenities.

The Villas at Blackberry Run: Features well-designed homes in a comfortable setting.

Windsong Manor and Windsong at Seven Hills: These neighborhoods offer a serene lifestyle with easy access to city amenities.

Bel-Aire: Designed for active seniors, offering a range of amenities and social activities.
These communities provide a mix of peaceful living, recreational activities, and social engagements, catering to the diverse needs and interests of residents over 55.
Considering Retiring in Dallas, Georgia ?