Downsize a Home As An Empty Nester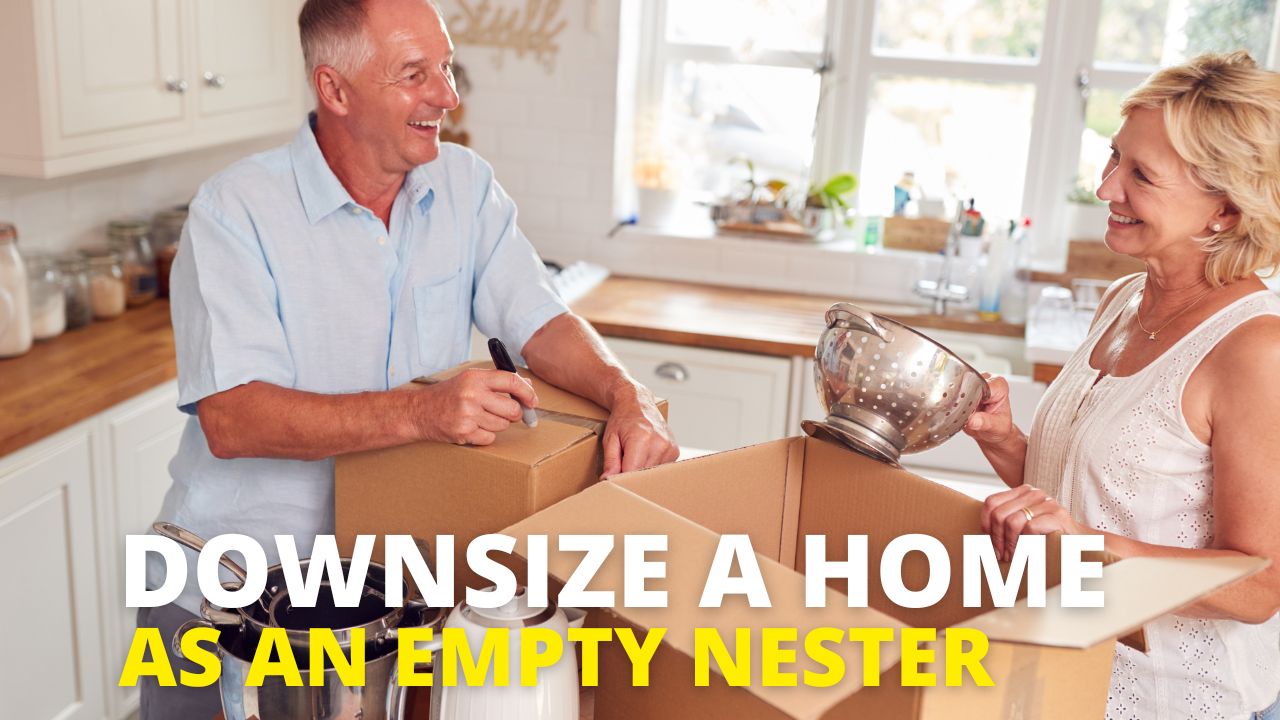 Downsizing as an empty nester can be a rewarding journey, leading to a simpler and more fulfilling lifestyle. Here's a step-by-step guide to help you smoothly transition to a smaller home:
Acknowledge the Emotional Aspect:
Recognize that downsizing can be emotionally challenging. It often means leaving a home full of memories. Take time to acknowledge these feelings.
Assess Your Needs:
Consider what you truly need in your next phase of life. How much space do you require? What kind of layout suits your lifestyle now?
Declutter:
Begin the process of decluttering. Sort through your belongings and decide what to keep, sell, donate, or discard. This step can be both liberating and challenging.
Research and Choose Your New Home:
Look for a new home that fits your current needs. Consider factors like location, accessibility, and community. Think about whether you prefer a condo, townhouse, or a smaller single-family home.
Financial Planning:
Review your financial situation. Downsizing can often free up equity from your current home, but it's essential to budget for the new place, moving costs, and any new furniture or adaptations you might need.
Prepare Your Current Home for Sale:
Get your home ready for the market. This may involve some repairs, painting, or staging. Consult with a real estate agent for the best strategies to sell your home.
Plan the Move:
Once your current home is under contract, start planning the move. Hire a reliable moving company and start packing non-essential items.
Embrace the New Lifestyle:
Once you move, take time to settle in and arrange your new space. Embrace the change and the new opportunities it brings for travel, hobbies, or social activities.
Stay Connected:
Keep in touch with friends and family. If you've moved to a new area, make an effort to meet your neighbors and get involved in the community.
Reflect and Adjust:
After settling in, reflect on your new lifestyle. Make adjustments as needed to ensure your new home continues to meet your evolving needs.
Downsizing as an empty nester opens a new chapter in life, filled with opportunities for growth, simplification, and enjoyment. Take each step at your own pace and embrace the journey.
We're here to help make the transition painless