How to sell parents house after death in Dallas, GA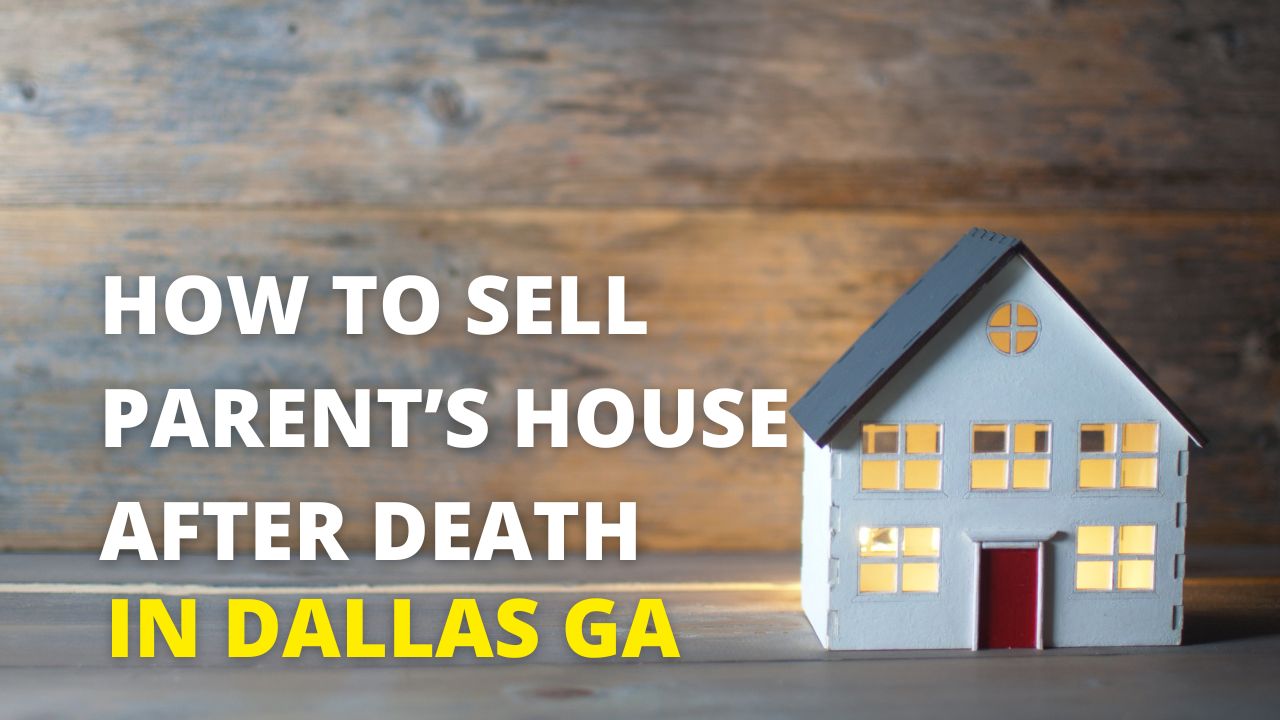 Selling a parent's house after their passing can be a sensitive and emotional process.
Here's a general guide on how to sell a parent's house after death in Dallas, GA:
Gather Important Papers:
Collect all the important papers about the house, like the will, death certificate, and any legal papers. If your parent had a trust, talk to the person in charge or the lawyer who's handling everything.
Talk to a Lawyer or Expert:
Ask for help from a lawyer or an expert who knows a lot about probate (that's dealing with what someone leaves behind when they pass away) and houses. They can give you really good advice about the legal and money stuff involved in selling the house.
Figure Out Who Owns the House:
Find out who now owns the house. If your parent was the only owner, the house has to go through a process called probate. If someone else co-owned the house with your parent, like a spouse, they might automatically own it now.
Find Out How Much the House is Worth:
Get a house expert to figure out the value of the house. This helps you know how much to sell it for and make smart choices during the sale.
Tell the Bank and Insurance Companies:
Let your parent's bank and insurance companies know they passed away. Ask them about any money still owed or insurance for the house that might affect selling it.
Get the House Ready to Sell:
Clean up the house, get rid of clutter, and fix anything broken. You might want to make the house look nice for buyers, maybe even with the help of someone who knows how to set up houses for sale.
Find a Real Estate Agent:
Find a really good real estate agent who knows how to sell houses in Woodstock, GA. If you're reading this, you're already in the right place! Scroll down and set up a meeting.
Show Off the House:
Work with your real estate agent to let everyone know your house is for sale. This can include taking good pictures, putting it online, putting up signs, having open houses, and advertising to find people who might want to buy it.
Look at Offers and Talk About Them:
When people make offers to buy the house, look at them carefully with your real estate agent. Think about the price, rules, and when they want to close the deal. Your agent will help you talk to the buyers to get the best deal.
Finish the Sale:
After you agree to sell the house, work with your real estate agent, lawyer, and a company that handles the papers to finish everything. Talk to the buyer, handle any inspections, and do what you need to legally to give them the house.
Share the Money and Finish the Estate:
After selling the house, share the money the way the will or trust says. Talk to the lawyer or expert to make sure all bills, taxes, and debts are paid.
It's really important to work with professionals during this process to make sure everything is done right legally and to handle any special things about your parent's estate. Getting help from a lawyer or an expert is super helpful for understanding the complicated legal and money parts of selling a house after a parent has passed away.
We're here to help guide you every step of the way