Marketing Your Home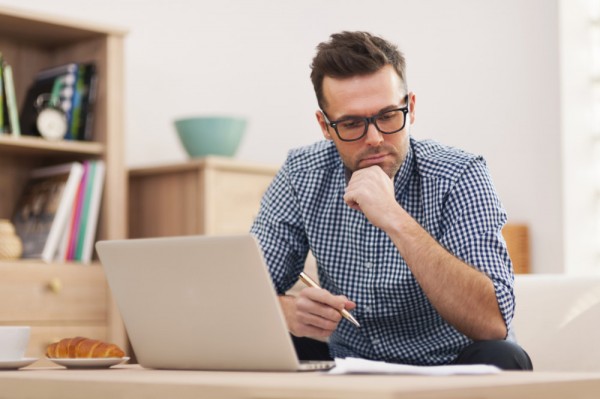 MULTIPLE LISTING SERVICE
Your home is immediately listed on the Multiple Listing Service which updates a daily catalog of homes for sale through its member brokers and an on-line computer network, available to its members, with photos and descriptions of all listed properties. We personally submit photos and the descriptive elements of your home to ensure that you have the best possible representation on the MLS.
ON THE INTERNET
All of our property listings are online under Featured Listings on our website as well as on all local websites that subscribe to the Multiple Listing Service. Current research from the National Association of Realtors indicates that more than 80% of home buyers now begin the buying process online. Our website includes the most advanced tools available, including Active Maps and automatic email notifications, to give buyers the most reason to keep coming back.
PROFESSIONAL PHOTOS AND 3D MATTERPORT VIDEO
We always use a Professional Photographer to highlight your home at it's best. Combined with 3D Matterport Video technology that allows a Potential Buyer to walk through your home as if they were actually in your home.
Example of a 3D Matterport Tour of One of Our Previous Listings
Complete the Form below to Request a Free Home Evaluation
Brandy was very responsive. Brandy helped coordinate with outside vendors as needed. Worked through issues as they came up with the other realtors. Brandy helped me with carpeting make and color selections
10/29/2018 - dsweet sgp Homes For Sale in in Canton, GA.
Words can not express the pleasure I had working with Brandy. From the first day we met to the day of closing, she demonstrate knowledge of all the areas, organization and great time management. She never missed a beat with helping through the offer process to the close date. Did I mention she was
extremely personable! I felt like we were old friends from day one! I highly recommend Brandy! She is one of a kind! She also has the patience of Job and always has an amazing smile on her face. My property has major challenges but Brandy never waiver. She gave it to me straight, the pros and the cons. I always felt she had my best interest at heart. I enjoyed working with her and Brandy Hanger is an real estate professional you can trust and believe she will have your back!
10/27/2018 - zuser20160815151417518 Home For Sale in Kennesaw, GA 30152.
Amanda Aultman was extremely thorough, friendly and professional during the entire selling process of our home. There was never any delays in getting information from her and the information received was always accurate and well thought out. I would HIGHLY recommend her to anyone buying or selling a home.
You will NOT be disappointed.
08/03/2018 - jerry bland Home For Sale in Dallas, GA.
Patricia Starkey made selling our home such a pleasant experience and even helped answer many questions we had about buying our new home in a different state! She's super knowledgeable and responsive! We highly recommend her if you are selling or looking to buy!
5/30/2018 - tammy8126 Home For Sale in Kennesaw, GA.
Kelly West was terrific representing us as our realtor in listing, marketing and helping us sell our Townhome in Marietta. I've used several other realtors in the past in buying and selling houses but she by far worked the hardest representing us as the seller and was quickest to get us from listing to
closing at the price range we were asking. We had multiple offers within days and Kelly helped us navigate and negotiate to take the best offer for us. She's the best!
03/01/2018 - larrythahn Home For Sale in Marietta, GA.
Kelly West worked hard on our sale. She negotiated a great price and was very professional! Great communication! Would recommend her to anyone that needs to sell or buy a home. She has lived in this community for years and is very knowledgeable about the developments, schools etc.
02/27/2018 - heather osterink Home For Sale in Acworth, GA
We could not have asked for a more informative and responsive agent. Stacy Bradshaw was the best agent we could have got providing top notch service to a family who was no longer in the area!
07/27/2017 - JacobPotter8 Sold a Condo home in 2017 in Hills Park, Atlanta, GA.
The entire process from the very beginning was very easy and professional. Kevin May made what could be a unpleasant experience into a very positive one. He helped us in every aspect of getting our house listed and sold quickly. We were informed and taken care of above and beyond. Me and my wife will
never use anyone else and will refer anyone we know to Kevin May
11/26/2017 - zuser20170414150151672 Home For Sale in Cumming, GA.
I "found" Michelle Burge totally by luck over a year and a half ago. I knew after my Husband passed away I would eventually have to sell our home of 31 years. I was totally lost and somewhat scared to even start the process. For some reason Michelle's phone call (after looking on line) was the only
one I answered. Now fast forward to 1+ years later... she has not only been so patient with this process which has included finding a new perfect house for myself and my Mother, waiting for an estate sell at my house and it's finally on the market. She is holding the first open house this weekend! She is not only an AMAZING Realtor but has now become my Friend and Realtor for LIFE!!!!!! Try her, I promise you won't be disappointed with her Attention, Skills, Knowledge and most of all her Compassion.
02/23/2018 - user5487058 Home For Sale in Roswell, GA.
Robin DiMaria was so easy to work with. She wasn't pushy and explained EVERYTHING to me as I have never sold a home before. Any worry or issue I came to her with was handled to make me feel totally secure. Robin was very resourceful and gave me great advice . The most amazing part was, when in the dead
of the night as I frantically cleaned my old home, She arrived ready to help. There isn't enough good I can say about Robin. She is an amazing Real Estate agent and a cut above the rest!
04/01/2017 - pibble236 Home for Sale in Kennesaw, GA.
Amanda made buying a house SO stress free. Every time I felt over whelmed or anxious she was quick to explain anything that was worrying me, and she never once made me feel pushed to make any decisions. She is a true Gem in the business of home buying because she puts her heart into finding you the
RIGHT home, and selling yours
11/30/2018 - WillKaleyBeck Home For Sale in Douglasville, GA.
Amanda is definitely the BEST realtor around. From start to finish she was there to make selling our home and buying our new home a breeze. She explained everything step by step. There is no doubt that we would recommend Amanda to anyone that is in need of a realtor.
11/16/2018 - pristinecleanofga Home For Sale in Dallas, GA.
Robin DiMaria is a very attentive and caring realtor. She went above and beyond to find and negotiate to help us get the perfect home for our family. She is responsive and we were very impressed with her knowledge and helpful recommendations through our selling and buying of three homes. Her being an
animal lover was another huge plus for us! You will be in the best hands with Robin as she works to make your dreams a reality!
02/26/2018 - HollyNelson08 Bought and sold a Single Family home in 2017 in Austell, GA.
Stacy Bradshaw was absolutely the best to work with. We both purchased and sold a home that closed within days of each other and Stacy managed the whole process. Working weekends, evenings, whatever it took to keep things moving along smoothly. Consider Stacy Bradshaw the next time you need a
Realtor!
04/11/2017 - Kev Miz Home For Sale in Marietta, GA
We absolutely loved partnering with Christina Darby on this house purchase! She really took the time to listen to what we were looking for and only showed us ones that she felt best fit our needs. Within days we were solid on a home and from there...she made the process seamless! I am so thankful for her
flexibility and willingness to work with us and our crazy schedule. I would recommend Christina to ANYONE looking to buy or sell a home...she is amazing!
06/06/2017 - srmcquagge Home For Sale in Marietta, GA.
Lorraine Danielson with Welcome Home Realty is an absolutely amazing agent! We were having some difficulty with the marketing of our home and she came in with a plan and executed it with passion and energy! We began receiving offers within two weeks. She is straight forward and effective.
2521 Shiloh Court West NW, Kennesaw, GA 30152
sdlundgren1 Home for Sale in Kennesaw GA
Jaye was awesome. She worked hard for us to make sure everything turned out as promised. She was very informed and kept us update constantly. By the end she was family to us and we look forward to staying touch!! I highly recommend her and will recommend her to anyone I know going through the house
buying or selling.
Shonyo Family - Homes For Sale in Dallas GA
Patricia Starkey helped us sell our house and it has been a pleasure working with her. She was there every step of they way and guided us through everything that needed to be done. I would say it wasn't an easy process with a lot of back and forth with the buyers but she was there to keep us updated and she
went above and beyond to make this deal happen and for that, we are very grateful. We moved to a different State but if we ever return to Georgia and need a realtor we will definitely reach out to her
Pilko Family - Homes for Sale in Acworth, GA
Jaye is amazing!! We are first time home buyers and had no clue what we were doing. Even before we met Jaye, we knew she cared about helping us find a home. She literally work around the clock to find us a place that we would love. She gave us great, honest feedback and wouldn't let us settle on
just any house. There should be more Jayes in the world :)
Homes for Sale in Dallas, GA
Jaye is amazing! We were moving from NJ to Georgia and with a quick sale of our home in NJ we were in a crunch. Jaye went above and beyond in every aspect. I could not have even dreamed of being so lucky to find such a wonderful realtor. Not only did she help us find our home she became a
family friend. Would highly recommend
Homes for Sale in Dallas, GA
I cannot express enough gratitude towards Lorraine and her amazing team. That is why there was no other option when it came to selling my home. She was the only choice!!. I have worked with her in the past and will again in the future. She knew this was going to be a very emotional sell for me but
she always comforted me with her encouragement and faithfulness. The matterport was fantastic and gave others a feel for my home. I will see you and your team in the spring sometime
Bill Force - Homes for Sale in Hiram, GA
This is our first home and Amanda made it a smooth home-buying experience. She gave us plenty of home-buying material to read and was very attentive when we laid out our budget and preferences. Amanda was extremely responsive and clearly communicated at every stage of the process. Throughout, we
felt very comfortable with Amanda and we were very grateful to have her help us through this milestone of ours. We 100% recommend Amanda to anyone moving into the area
Homes for Sale in Marietta, GA
When my very picky neurotic friend recommended Patricia I figured she must be good and my wife and I were not disappointed. From our first meeting with Patricia though both closings she was always available...literally 24/7. She guides you though one of the most stressful times of your live
selling and buying a home. At times talking both my wife and I off the ledge...Patricia rocks!!! I would us her again in a minute and recommend her to anyone.
Mike Yalen - Homes for Sale in Marietta, GA
We used Patricia from a referral from good friends. Wow, this girl rocks from start to finish. She communicated every single detail of the process we knew nothing about. We could reach her easily and she really worked it when it came to getting what we thought was fair for our home. We had a great
experience considering all things
Homes for Sale in Marietta, GA
Lorraine and her team are amazing! Attention to detail, going the extra mile, consistent communication, and incredibly helpful and available. I recommend Lorraine for anyone needing a very strong real estate agent!!!
Joachim - Homes for Sale in Dallas, GA
Lorraine and her team were the best agents we could have ever chosen. The sale of our current home and purchase of our new home were seamless. Lorraine was responsive, proactive, and so knowledgeable in every aspect of our transaction. We are so grateful to have found her!
Colleen Roche - Homes for Sale in Powder Springs GA