5 Best Kept Secrets In Dallas GA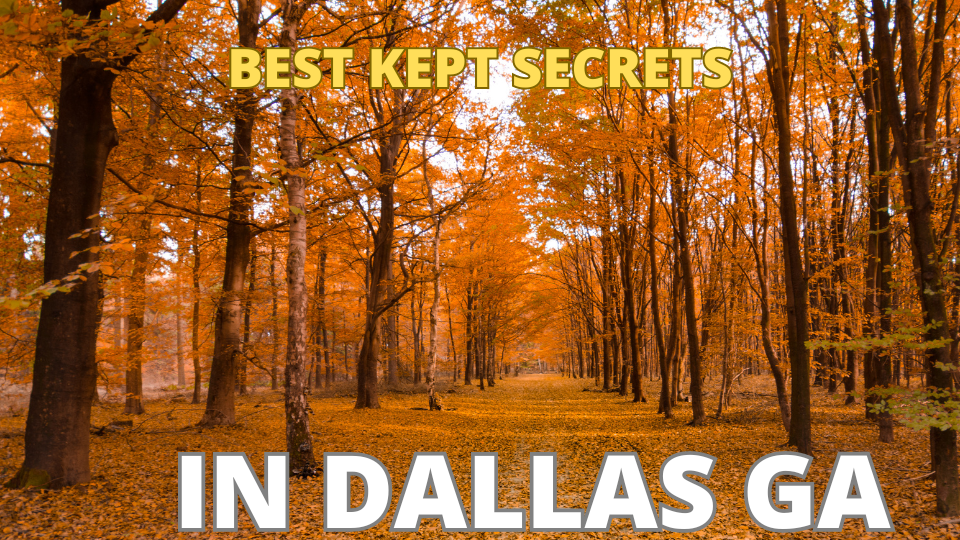 Dallas, Georgia, is a treasure trove of hidden gems and unique attractions, offering a special blend of historical charm and modern amenities. Nestled in the heart of Paulding County, Dallas captivates visitors and residents alike with its rich history, beautiful landscapes, and vibrant community life. From its picturesque downtown area to the serene natural beauty that surrounds it, Dallas represents the perfect synthesis of Southern hospitality and contemporary living.
One of the city's best-kept secrets is the Pickett's Mill Battlefield State Historic Site, a well-preserved Civil War battleground that offers an insightful glimpse into America's past.
History enthusiasts will find this site both educational and moving, providing a tangible connection to the events that shaped the nation. Another hidden gem is High Shoals Falls, a breathtaking waterfall that is somewhat of a local secret, offering peaceful trails and stunning scenery for nature lovers and photographers alike.
Dallas also boasts a lively downtown area, characterized by quaint shops, local eateries, and community events that bring together residents and visitors in a celebration of local culture and camaraderie.
In no particular order:
High Shoals Falls: A hidden gem in Dallas, GA, High Shoals Falls is a stunning waterfall that offers a tranquil and picturesque setting. It's a perfect spot for nature lovers and those seeking a peaceful escape.

Dallas Theater: This local theater is a cultural hub in Dallas, providing entertainment through various performances and events. It's a great place to experience the local arts scene.

Pickett's Mill Battlefield State Historic Site: This historic site offers a glimpse into the Civil War era with well-preserved battlefields and educational exhibits. It's a must-visit for history buffs.

Dallas Farmers Market: For those who love fresh, local produce and artisan goods, the Dallas Farmers Market is a delightful destination. It showcases the best of local agriculture and crafts.

Vibrant Downtown Area: Dallas has a lively downtown area, featuring unique shops, restaurants, and community events. It's a great place to experience the local flavor and community spirit of Dallas.
Whether it's exploring the Dallas Theater for a taste of local arts or visiting the Dallas Farmers Market for fresh, locally-sourced produce, the city offers a range of experiences that embody the spirit of small-town charm with a modern twist. Dallas, Georgia, is truly a special place that beckons to those seeking a mix of historical richness, natural beauty, and community warmth.