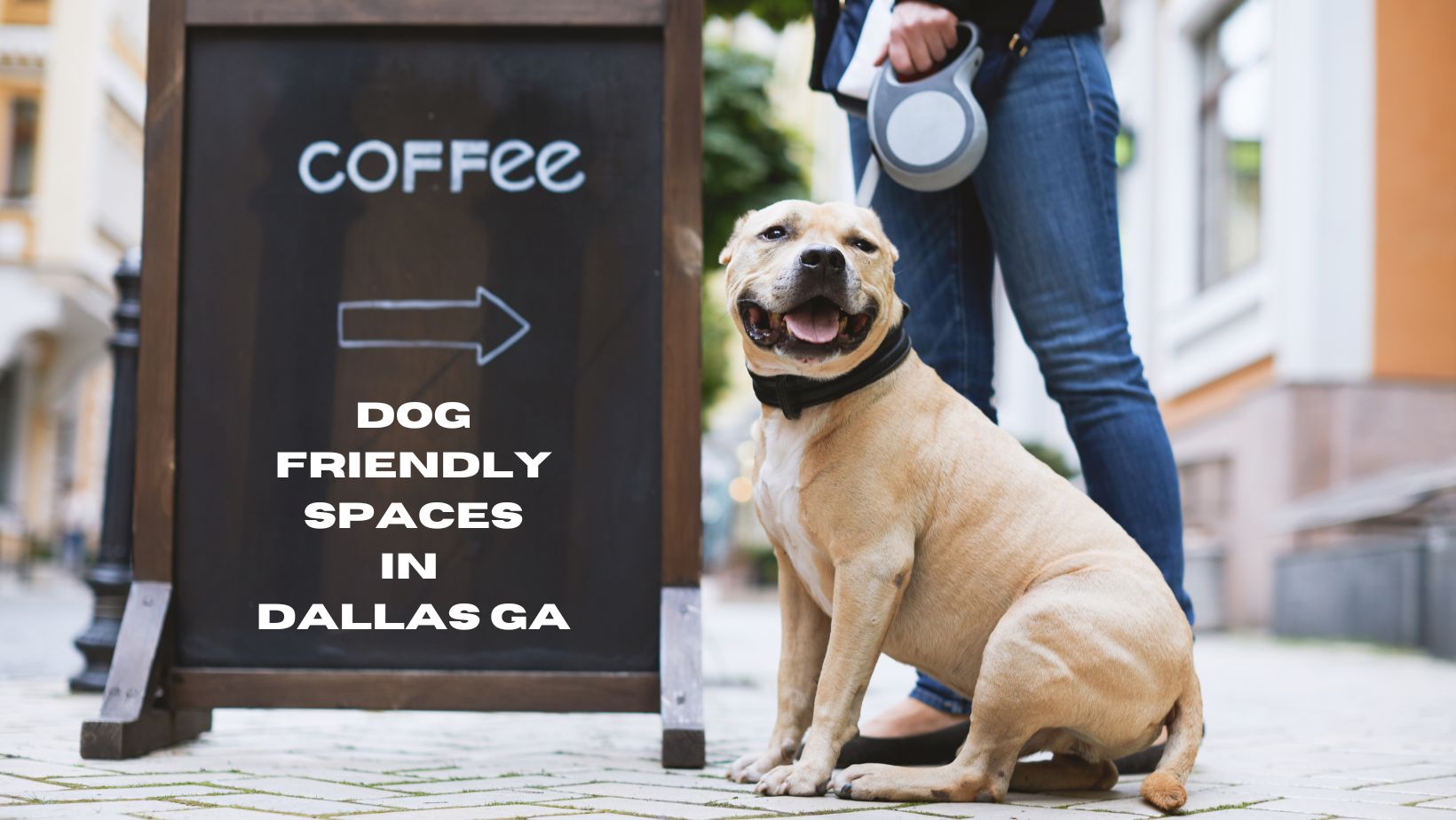 DOG FRIENDLY RESTAURANTS IN DALLAS GA
With its dog-friendly parks, trails, pet-friendly establishments, and resources for responsible pet ownership, Dallas GA offers a welcoming environment for families with dogs. Families can enjoy outdoor adventures, socialize with other pet owners, and create memorable experiences with their furry companions in the dog-friendly spaces that Dallas GA provides.
Here are some local restaurants with great outdoor patios that are dog friendly in Dallas GA:
Pizza Shack:

Nestled in the heart of Dallas GA , Pizza Shack is a haven for pizza lovers and their four-legged friends. The restaurant's charming patio is spacious and equipped with water bowls to ensure your dog stays hydrated while you indulge in mouthwatering slices. The casual, laid-back atmosphere makes Pizza Shack a great spot to unwind with your furry friend after a long day.

Cluck-N-Mooh:

For those craving a mix of chicken and beefy goodness, Cluck-N-Mooh is the place to be. This dog-friendly restaurant not only offers a diverse menu of delicious sandwiches and burgers but also provides a cozy patio where your dog can soak up the sunshine. The attentive staff is known for their pet-friendly approach, making sure your dog feels as welcome as you do.

McAlisters Deli:

McAlister's Deli is a popular choice for those looking to enjoy a casual meal with their canine companions. The restaurant's pet-friendly patio provides a comfortable setting for you and your dog to savor sandwiches, salads, and their famous sweet tea. With ample outdoor seating and a relaxed ambiance, McAlister's Deli is a go-to spot for a laid-back lunch or dinner with your pup.

Cheeseburger Bobby's:

If a juicy cheeseburger is calling your name, head over to Cheeseburger Bobby's, a local gem that welcomes dogs on its outdoor patio. With a diverse menu of customizable burgers and delicious sides, this spot is a paradise for burger enthusiasts. The pet-friendly patio ensures that your dog can accompany you while you savor every bite of your meal.

Huey Lueys:

For those craving the flavors of the Southwest, Huey Lueys offers a dog-friendly dining experience that's hard to beat. The vibrant patio is a lively setting for enjoying Tex-Mex cuisine with your pup by your side. From tacos to fajitas, the menu offers a variety of options to satisfy your cravings while your dog enjoys the outdoor ambiance.

Taco Mac:

Known for its extensive selection of craft beers and flavorful wings, Taco Mac is a dog-friendly haven for beer and pet enthusiasts alike. The spacious patio is perfect for a relaxing meal with your furry friend. With a diverse menu that goes beyond just tacos, this spot is ideal for those looking to enjoy a casual evening with their pup in tow.
When it comes to dining out with your dog in Dallas GA , these local gems offer not only delicious food but also welcoming environments for your furry companions. Whether you're in the mood for pizza, burgers, deli delights, or Tex-Mex, these dog-friendly restaurants with inviting patios make for memorable experiences for both you and your canine sidekick. So, leash up your pup and explore the diverse culinary scene that Dallas GA has to offer!