Trails in Dallas, GA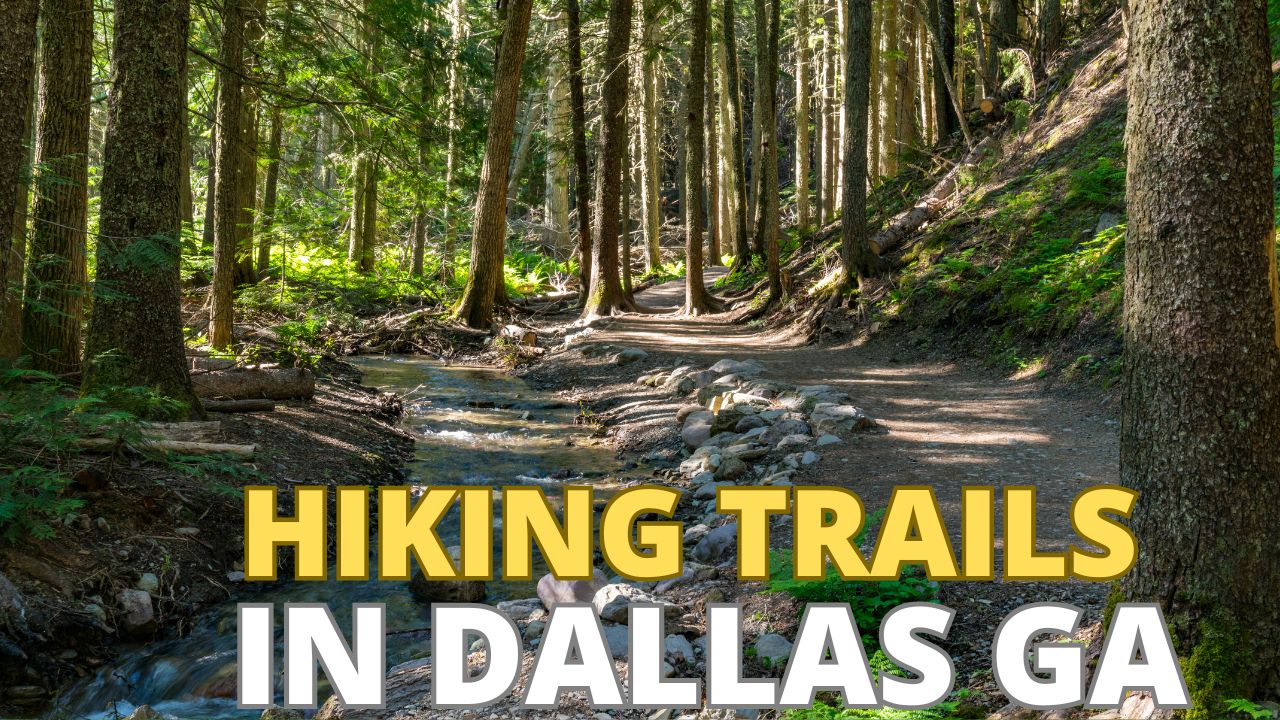 Dallas, Georgia, is a hidden gem for hikers and outdoor enthusiasts, boasting an array of trails that cater to every preference. From scenic pathways perfect for a family outing to challenging routes for the seasoned hiker, we've explored and compiled a comprehensive guide to the best trails Dallas has to offer.
Iconic Trails of Dallas
The Silver Comet Trail: A Paved Pathway Through Georgia's Heart
The Silver Comet Trail is a hallmark of Dallas hiking, offering a paved path that stretches through various counties in Georgia. Starting from the Tara Drummond West Trailhead, this trail is a haven for cyclists, runners, and casual strollers. With amenities like restrooms, benches, and water fountains, it's perfect for a day out in nature.
Mount Tabor Park: A Haven for Bikers and Hikers
Mount Tabor Park presents a diverse experience with trails like the Mount Tabor Short Loop Trail and the Mount Tabor Blue Trail. These trails, ranging from easy to moderate difficulty, wind through lush landscapes and offer spots for peaceful contemplation.
Pickett's Mill Historic Site: Steeped in History and Natural Beauty
The Pickett's Mill Red and White Loop, part of the historic site, is a trail that combines natural splendor with a touch of history. Its well-marked paths make it a favorite among hikers of all skill levels.
Pumpkinvine Creek Nature Preserve: Where Wilderness Meets Wonder
The Pumpkinvine Creek Blue Loop is the longest trail in this preserve, showcasing diverse landscapes including swamps, open fields, and forests. It's a fantastic spot for wildlife enthusiasts and nature photographers.
---
Scenic and Serene: Trails with Unique Flair
High Shoals Falls: A Quick Escape to Serenity
Located in Dallas, Georgia, the High Shoals Waterfall trail is a short yet fulfilling hike leading to a breathtaking waterfall. Ideal for those seeking a quick nature getaway.
Exploring Dallas' Natural Tunnels: Brushy Mountain Tunnel
The Brushy Mountain Tunnel is an interesting feature on some of Dallas' trails, offering a unique hiking experience through historic and natural landscapes.
Red Top Mountain State Park: A Blend of Leisure and Adventure
This state park provides trails that are ideal for families and adventure seekers. With its rich natural scenery and well-maintained paths, it's a must-visit for every outdoor enthusiast.
---
Family-Friendly Hikes and Nature Explorations
Sara Babb Park: A Trail for All Ages
The Sara Babb Park Trail, with a side trail leading up Ray Mountain, is perfect for families. Its easy accessibility makes it a great choice for a day out with children.
White Oak Park: A Peaceful Retreat
The White Oak Park Loop is another family-friendly trail, offering an easy walk through serene environments, ideal for a relaxed afternoon.
---
Unveiling Hidden Gems: Less Explored Trails
The Enigmatic Edge of the World
Discover the lesser-known trails like Edge of the World, offering a tranquil escape from the bustling city life. It's a hidden gem waiting to be explored.
The Cascade & Mill Road Trail: A Path Less Traveled
This trail provides a quiet, scenic route for those looking to discover Dallas's untapped natural beauty.
---
Frequently Asked Questions about Trails in Dallas, GA
What are the best trails for beginners in Dallas, GA? Beginners can enjoy the Silver Comet Trail, the Mount Tabor Blue Trail, and the White Oak Park Loop, which offer easy routes with stunning views.
Are there any hiking trails suitable for families in Dallas, GA? Absolutely! Sara Babb Park Trail and White Oak Park Loop are perfect for family outings, providing safe and enjoyable trails for all ages.
Can I find trails in Dallas with historic significance? Yes, the Pickett's Mill Red and White Loop at the Pickett's Mill Historic Site is rich in history and offers a unique hiking experience.
Are there accessible trails in Dallas for those with mobility challenges? The Silver Comet Trail is known for its accessibility, making it a great option for visitors using wheelchairs or strollers.
In conclusion, Dallas, GA, is a treasure trove of hiking trails that cater to every kind of nature lover. Whether you're seeking a serene walk, a historic journey, or a challenging hike, Dallas's trails offer an unforgettable experience amidst the beauty of nature.